Italian citizenship by judicial means
Our team is prepared to help you in a few clicks in the recognition of your Italian citizenship by judicial means, whether against queues at consulates, maternal line or natural child)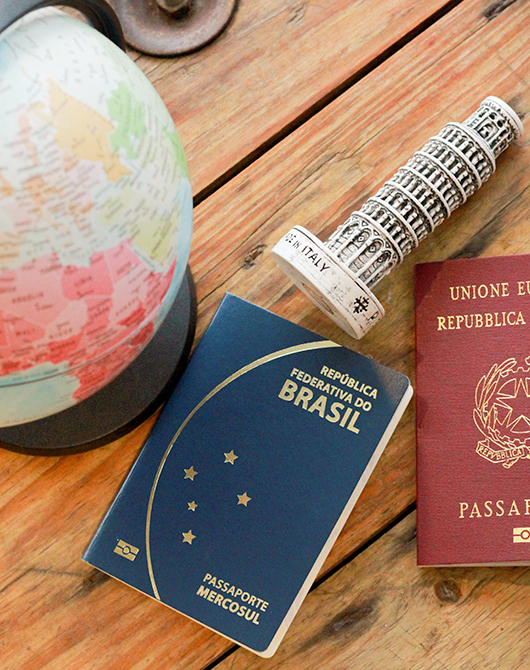 Payment options
Up to 3 demandants
Up to 5 demandants
Up to 10 demandants

Lump-sum

5500 Euro (market price)

2499 Euro

7500 Euro (market price)

3999 Euro

12000 Euro (market price)

5499 Euro

3 (three) installments (acceptance and documents submission – power of attorney submission – filing of the request)

950 Euros Each installment

(total 2850 Euro)

1500 Euro Each installment

(total 4500 Euro)

2000 Euro Each installment

(total 6000 Euro)

18 (eighteen) authomatic monthly installments

200 Euro Each installment

(total 3600 Euro)

290 Euro Each installment

(total 5220 Euro)

400 Euro Each installment

(total 7200 Euro)
"If the hearing should be held in presence, an extra fee of 500 euro shall be paid"
In just a few steps you will inform us your personal and contact details, the most suitable package for your situation and eventual discount code. You will then receive our email with all the guidelines to start your judicial process of recognition of Italian citizenship.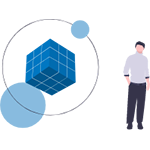 You are an Italian descent, you have already created your family tree and you know where the Italian and foreign documents that prove your right to be able to recognize Italian citizenship are.
You don't want to wait years in lines at Italian consulates to recognize your citizenship, you can't go to Italy or your transmission line is maternal and the costs to hire lawyers in Italy are very high.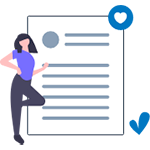 Sator is the platform that helps you recognize your Italian citizenship through the courts, putting at your disposal a team of experts who will carry out your judicial process of recognition your citizenship directly in Italy with the best prices, without hidden costs and with total transparency.
A team of Italian and local lawyers at your disposal. Our international team will handle your case before the competent court.

CLICK TO SELECT THE PROFILES

Biagio

Biegio is a lawyer authorized to act in higher courts and when he is not studying for trials, he spends his free time with his family.

LEGAL TEAM

Elisa

Elisa is a dynamic lawyer and when she is not in the office she relaxes on the Riviera Romagnola.

LEGAL TEAM

Giovanna

Giovanna is a passionate lawyer and when she is not busy on endless calls with her clients, she likes to go shopping and snacking in Piazza del Duomo.

LEGAL TEAM

Matteo

Matteo is an expert civil lawyer and in his spare time he loves red wine tastings in the Langhe of Piedmont.

LEGAL TEAM

Renato

Renato is a brilliant lawyer specializing in contentious appeals and when the courts give him a break he explores Puglia in search of the authentic flavors of his region.

LEGAL TEAM
Start your Legal process with
Sator is very easy!
1 / 4
Fill in your details in the "get back your Italian citizenship" button and then you will receive an email with all the information you need to submit.

Please read carefully the e-mail and reply attaching copies of your documents, as well as copies of identity documents and residence address of all applicants.

We will analyze your documents and information

You will receive our guidelines by e-mail after the analysis of your documents and information submitted, including the power of attorney that will designate the attorney that will represent you with all the guidelines for the signature, as well as the contract of adhesion to our services that must be signed and sent by e-mail.

You send us the initial scanned power of attorney.

Our team will analyze the power of attorney and if you are able to proceed with it, you will receive the guidelines for structuring and sending the final documentation to be submitted so that we can initiate the judicial process.

Send us the final documents

You will send the scanned documentation according to the guidelines received. We will then perform a second analysis and if possible, we will present you with the data for sending the original documentation that must remain on file. Once the documentation is received, the process will be registered and you will receive all the guidelines to follow up.